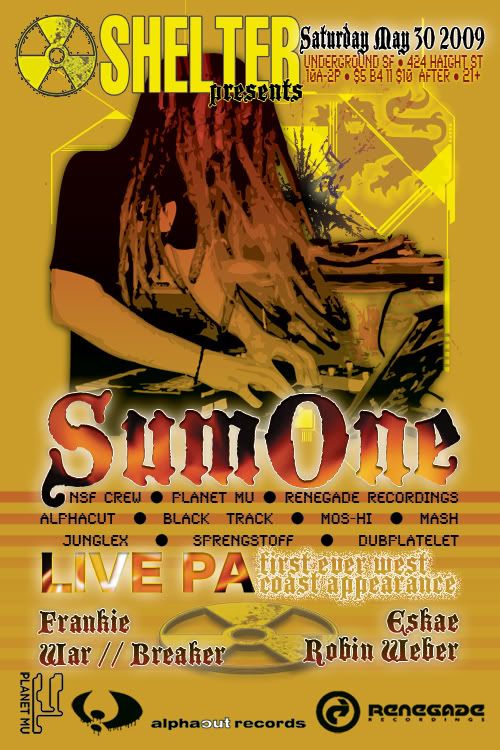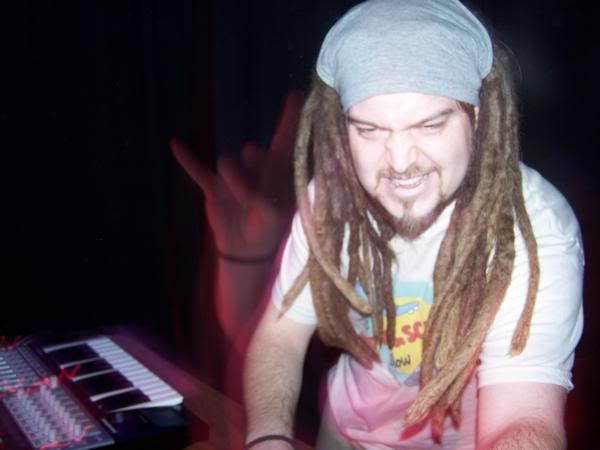 SUMONE! (Planet Mu, Renegade Recordings, Alphacut, Dubplatelet, Mash)
For the last 5 years, the veteran junglist known as SUMONE has been mutilating dancefloors across the world with his vast array of sounds. Starting early on with a more dubwise, ragga, oldschool jungle, mashup approach, he quickly began to incorporate other styles into his productions, building a slew of timeless releases and gaining immense notoriety from the atmospheric, darkstep, drumfunk, experimental, and minimal/halftime drum&bass communities. With releases on some of the finest labels such as; PLANET MU, RENEGADE RECORDINGS, ALPHACUT, SYNCOPATHIC, DUBPLATELET, MOS-HI, JUNGLE EXPEDITIONS, SPRENGSTOFF and MASH to name a few, its easy to notice that his still fresh career is destined for total global domination!
When appearing live, SUMONE brings a whole other surprise to the table using Ableton Live in conjunction with midi hardware to give you the wildest beat driven ride you will ever experience in your life! Known for pulverizing audiences with his live pa, be prepared for many different flavors and styles as you hear original jungle classics remixed and mashed on the spot, remixes of tunes by himself and others, along with all his new material that he's been itching to showcase! With that said, the SHELTER crew is very proud and extremely excited to bring San Francisco this very special performance as this night will mark SUMONE's 1st EVER APPEARANCE ON THE WEST COAST of the US!!! Don't miss this once in a lifetime opportunity as we guarantee SUMONE will leave you begging for more when he mashes up the dance like only he can do!!! Make sure to mark those calendars people… BOH!
infos taken from: groundscore